"It is not just their music but their souls that play in harmony with each other..."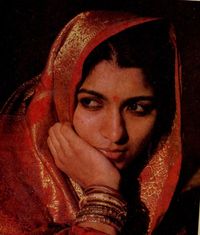 ...review of the performance by Paul Deslauriers with Anwar Khurshid at the TD Mosaic Festival in 2013.  Read full review on this blog
"Blind to Bounds"
.
"Speechless crowd, some in tears..."
at the Tremblant Blues Festival

...by the wonderful collaboration of these "brothers in music", Anwar Khurshid playing with Paul Deslauriers and his electrifying band.  
Read the full article by La Presse, Quebec
 about this "convergence des esprits" and musical "communion of the hearts". 
"Promenade gallery mixes Sonic Cocktail"

...In-Fusion is just that, a fusion of eastern and western sounds and styles with the hopes of exposing new sonic ideas to each other's crowd, 
article  in Mississauga News.